One of the reasons I was so transparent with you about 'where I am'  yesterday was my desire to always be completely honest and transparent -- even to you, internets, who may or may not comment and let me know you are there. Another reason is purely selfish -- I thought you may have some kind words to give a little pat and help me back to the right direction. And you didn't disappoint.
It just makes me think of the body of Christ. I love it so. I love that my task as writer is to encourage and enlighten and do whatever God would have me do that, Lord willing, bolsters you in your walk with Him. Yet when I grow weary or the clutter and noise from the world crowds out what the Lord would have me say, it is you people, you wonderful people that I theoretically encourage, that lift me up and set me on my way, thus enabling me to do my job. 
That is how His body works. Love it.
11It was he who gave some to be apostles, some to be prophets, some to be evangelists, and some to be pastors and teachers, 12to prepare God's people for works of service, so that the body of Christ may be built up 13until we all reach unity in the faith and in the knowledge of the Son of God and become mature, attaining to the whole measure of the fullness of Christ.
 14Then we will no longer be infants, tossed back and forth by the waves, and blown here and there by every wind of teaching and by the cunning and craftiness of men in their deceitful scheming. 15Instead, speaking the truth in love, we will in all things grow up into him who is the Head, that is, Christ. 16From him the whole body, joined and held together by every supporting ligament, grows and builds itself up in love, as each part does its work. Ephesians 4:11-16
Now that you have encouraged me, I leave you with the opportunity to win some FREE STUFF! Scoot over to SassafrasSweet's blog and check it out (I sent you to her Etsy shop not too long ago) and enter to win some free dish towels. Easy as pie!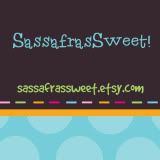 The following song really is more my current theme song with everything -- writing, whatever. I just had to put a little distance between Ephesians and Miley Cyrus in this post... What does it say about me if a kid who was born two days after I got married is singing my theme song? Hmmm.... it may be a sad statement about me, but I do love the song: